Posted on
By David Hensley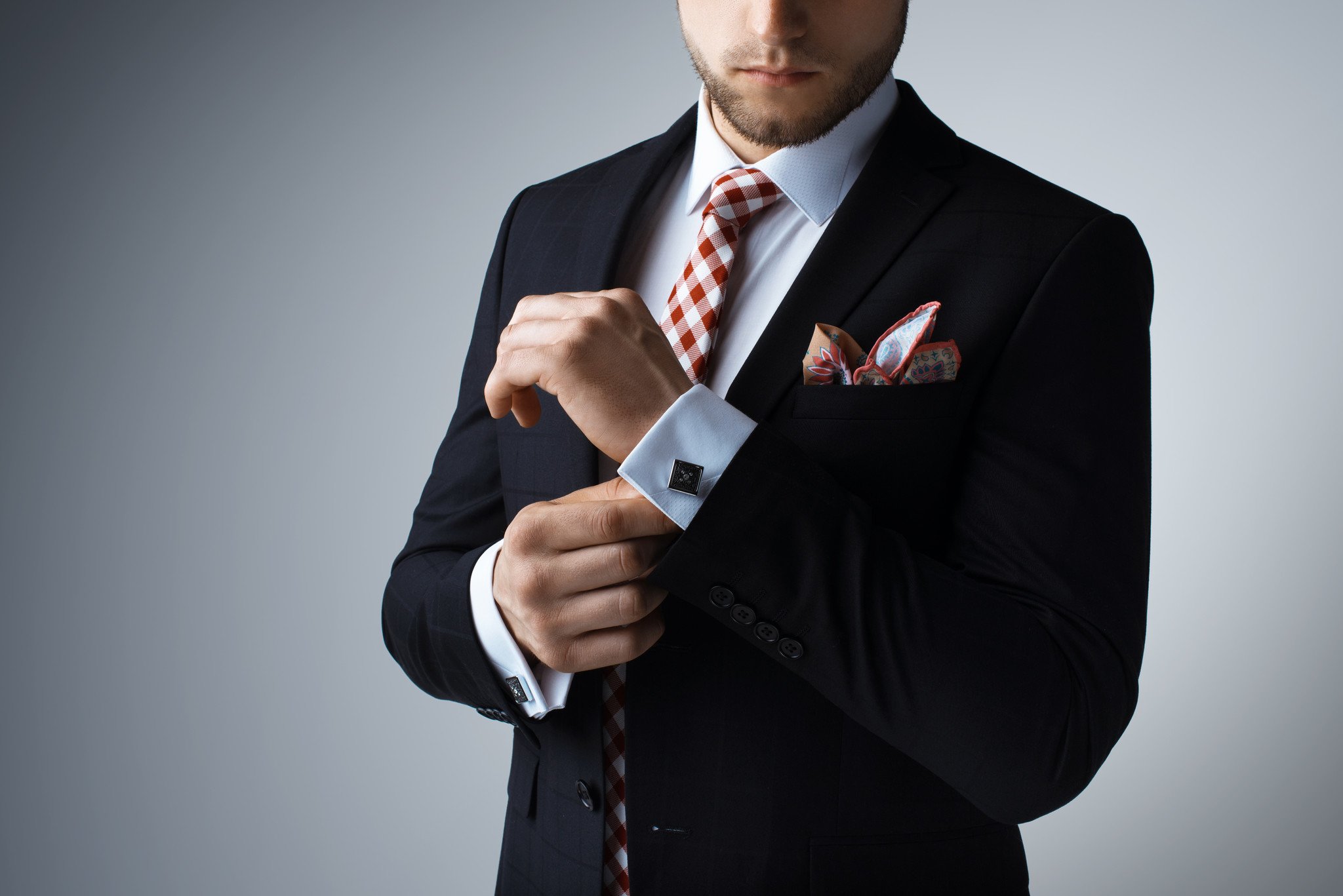 Big, tall, stocky or big and tall men constantly struggle to find the proper fitting shirt. Hensley's has created a great fitting casual shirt that customers are raving about. Hensley's Big and Tall--for the man that thinks big, stands tall and appreciates quality.

The Hensley's Custom Shirt – Perfect Fit for Big and Tall Men
We are often asked how is the store doing?  Customers and friends want to know if a family-owned and operated retail store like Hensley's Big and Tall can compete with the likes of Amazon or other online discounters.  We have, and believe we still can by offering quality clothing that fits and looks great and delivering the best service in the industry.   

Hensley's Big and Tall was founded in October 2001.  We have a long family history in the clothing business---our grandfather and father were in the menswear business for decades in our hometown of Atlantic, Iowa.  We decided to launch a retail store in Des Moines, Iowa, focusing on big and tall men because we noticed that their clothing needs were not being well served. 

The Tall Man
Mike Hensley is not only a co-owner of Hensley's Big and Tall, but he is also a customer—even though he stands only 6' 2".  Mike knows firsthand the challenges of finding brands that fit the unique body shape of a big and tall man.  Most regular sized clothing is too short for a man that is 6' 1"or taller.  Have you ever noticed someone raise their arms, and they expose their forearms and stomachs?  Not a problem if you have a six-pack, but what if you have a 12-pack or case-pack?

The Athlete
What if you are or were an athlete and have broad shoulders and standard size midsection?  Too often you see those men wearing baggy shirts because they need a larger size to cover their incredible hulk-like shoulders and arms.  In the past few years, some big and tall clothing brands have tapered their sizing to address this issue, but customers buy their "old" size which is now too small.

The Portly Man   
Hensley's Big and Tall isn't just for the tall man.  We have an outstanding selection of dress and casual clothing that fits those of us that aren't able to dunk a basketball—unless it is on a 9-foot rim!  The portly man shouldn't have to constantly take their clothing to the tailor in order to look their best.  At Hensley's, we cater to those of us that need a little shorter inseam with a larger waist band.  For that business meeting or special occasion, we also carry suit separates, so the stocky man can find the perfect fit.  Hey—fullbacks need love to!

The Hensley's Shirt – Built for You
At Hensley's Big and Tall, we have devised our own big and tall shirt sizing model based on our extensive experience in the industry.  Our exclusively designed and produced Hensley's dress and casual shirts are created to fit your specific body shape—whether you are tall, big, stocky, or big and tall.  When you are out on the town and want to look your very best, our shirts will look crisp, tailored and stay where they are supposed to—in your pants.   They are designed to look great in an important meeting and then stylish when heading out with friends for an evening of relaxation and fun. 

The Hensley's shirt is designed to provide our customer with a truer proportional fit—a larger armhole and longer sleeve length, so you can purchase your true size through the body.  No more having to buy a larger size shirt to get a comfortable, good-looking fit.  One of the biggest complaints we have heard is that big and tall customers have to buy a larger size in order to fit properly in their shoulders and be the correct sleeve length.  When this happens, the larger shirt is too big in the body and looks baggy—a look nobody wants.  Our exclusive custom-made shirts are made with the latest non-iron materials that are incredibly comfortable, keep their great look after every wash, and have a little longer tail.  The Hensley's shirt—just what the big and tall man has been looking for.  

The Sharp Dressed Man
One of our favorite songs from the 1980's is ZZ Top's Sharp Dressed Man.  The lyrics note that "every girl crazy about a sharp dressed man."  How true!  When we joined the professional workforce after college back in the 1980's, men wore suits or sport coats and ties to the office every day.  One place that I worked required men to wear their jackets to the lunch room!  How times have changed.  On a recent trip to New York City, we rarely noticed anyone wearing traditional business professional attire.

So, what is the sharp dressed man wearing to the office in 2019?  When you have to dress professionally, the traditional black, grey or navy suit always looks great.  We suggest our Hensley's white or blue non-iron shirt with a colorful extra-long tie.  Don't forget to wear a stylish belt and shined shoes to complete your look. 

For business casual, popular looks include a sport coat, casual shirt and jeans or slacks.  That way, you can "dress it up" with the sport coat if needed.   Hensley's non-iron dress pants in several colors fit wonderfully and come out of the washer and dryer looking brand new.  We also carry several stylish jeans that have been very popular with our clientele.

Regardless of the business purpose, we recommend our customers dress at, or slightly above their counterparts.  Imagine heading into your first meeting with investment bankers to discuss funding your new startup, and they are in suits and you are wearing jeans and a Chicago Cubs t-shirt.  That might work in Silicon Valley or Chicago—if they aren't Sox fans, but are you willing to take that chance?  Remember—it's always easier to "casual up" your outfit—i.e. taking off your jacket, unbuttoning the top button on your shirt and loosening your tie than it is to change clothes that you didn't bring to the meeting.  First impressions are critical in anything we do.  Looking your best will always help you to get off on the right foot in any situation.

Halloween Tidbit
Final note as we head into Halloween.  If you see a big and tall man standing before you in a hockey mask, don't stand around and explain to him why his clothing doesn't fit right.  "Jason" might not take the feedback too well!        
If you are wanting to look your best, stop in our Des Moines store or shop online or at our Urbandale, Iowa location.  Hensley's Big and Tall – for the man that thinks big, stands tall and appreciates quality.